Roy and Krista Timpe
Aboard Frigga

Click here for

The Timpe Nor'Sea 27 photo album


These photos were taken by Nancy Saint on a weekend at Broad Creek, Magothy River on the Chesapeak.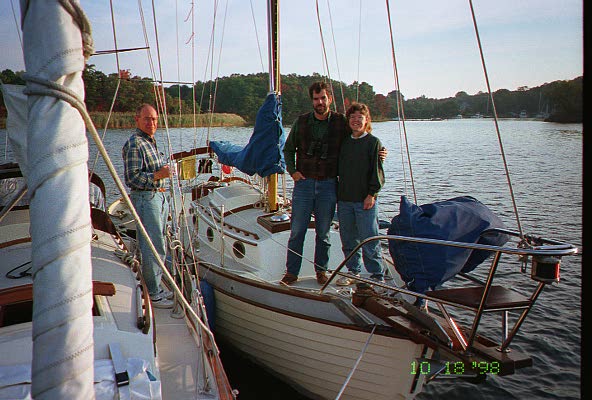 Thats Gail Saint aboard "No News" on the left. Looks like the cruising life agrees with him!!!