Jay and Linda Hall
aboard Beowulf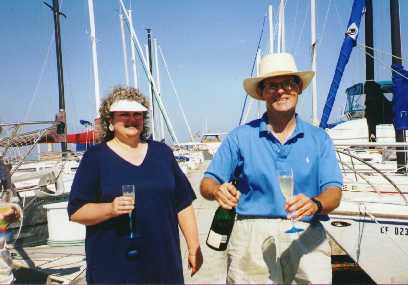 Linda and Jay offer a toast to all our friend who came for the
christening of Beowulf - Mari and Gary Campbell of "Wings" (note that at the
time of this photo "Wings" was only a few slips down from "Beowulf"), Katy and
Len Spitzer, Theresa Warfield and Steven Saulque.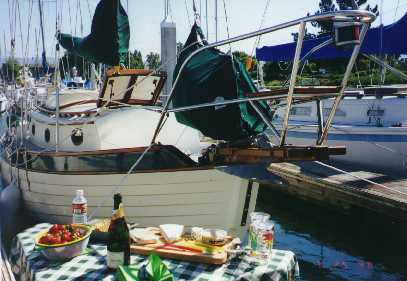 After offering the entire first bottle of bubbly to Neptune,
the guests enjoyed a variety of tasty treats and adult beverages. We all hope
that this gets "Beowulf" and the crew off to the right start.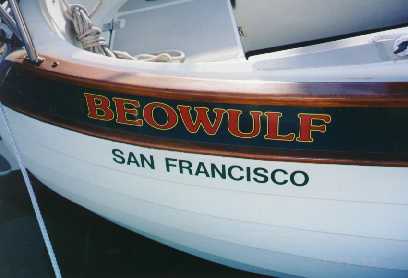 "Beowulf"
(ex-"Quivira") is hull no. 357, an aft cockpit model
with a custom, open interior
* Photos by Gary Campbell